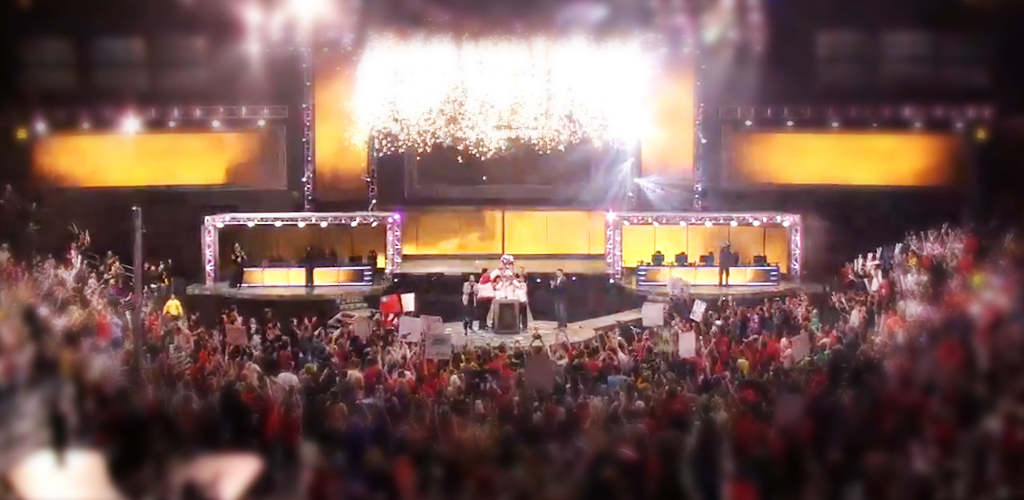 The League of Legends World Championship
In October 2012, Riot Games held the second annual League of Legends World Championship Finals live from USC's Galen Center in Los Angeles. To accommodate the game's massive following Riot, in collaboration with Horn Interactive and director Marc Scarpa, broadcast the Championship Final to millions of eSports fans via the internet and television.
The dynamic live broadcast unfolded in front of a sold-out crowd of 10,000 fans and was made available in 13 different languages. The broadcast shattered all previous eSports streaming records with more than 8 million unique viewers, 1.1 million peak concurrent viewers and 2.5 million television viewers in Korea and China. The League of Legends World Championship was truly a worldwide phenomenon and a watershed moment in the history of eSports.
Client: Riot Games and Horn Interactive
Executive Producers: Ariel Horn and Dustin D'Addato
Director: Marc Scarpa
Most watched broadcast in eSports History
10,000 person live audience
1,154,000 concurrent online viewers
8,282,000 unique viewers
2,402,225 TV viewers in China and Korea
Viewership exceeded average viewership of the Stanley Cup Finals