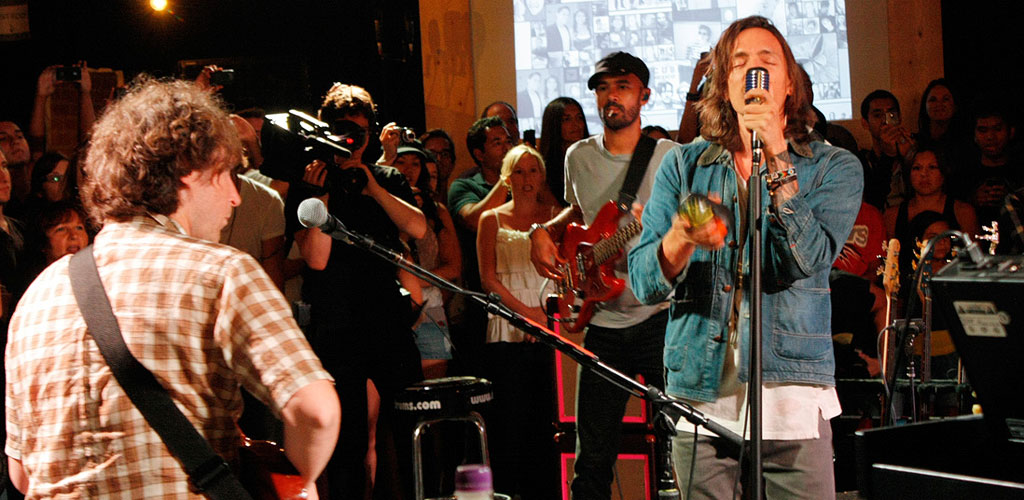 Incubus HQ Live
Simplynew collaborated with rock band Incubus for Incubus HQ Live, a participatory media exhibit and real-time documentary that allowed unprecedented fan access and interaction with the band as they prepared for the release of their seventh studio album, If Not Now, When?
Events throughout the day and the nightly performances were streamed over the web from multiple points of view (professional and fan-held cameras alike) while participants from around the world shared in the experience through Twitter, Facebook, Livestream, TweetBeam and YouTube.
The broadcast was viewed by nearly 2 million people over the course of the week.
Director/Producer Marc Scarpa's multi-platform, real-time approach to the documentary format allowed Incubus and their fans to reflect on what the music had come to mean to them over time, it's significance for them in the moment and it's potential and possibility for the future.
Due to overwhelming fan demand, a special DVD box set containing performances, interviews with the band members, fan contributions and candid footage from over the course of Incubus HQ Live was released in July 2012.
Client: Incubus and Ren Management
Executive Producer: Steve Rennie
Producer/Director: Marc Scapra
+2 million streams onIncubusHQ.com
+2.5 million views on YouTube
43,284 Twitter mentions of @INCUBUSBAND
1000 units of the Incubus HQ Limited Edition Box Set sold out during pre-sale
Following Incubus HQ, "If Not Now, When?" debuted at #2 with 80,000 albums sold.

Download the case study