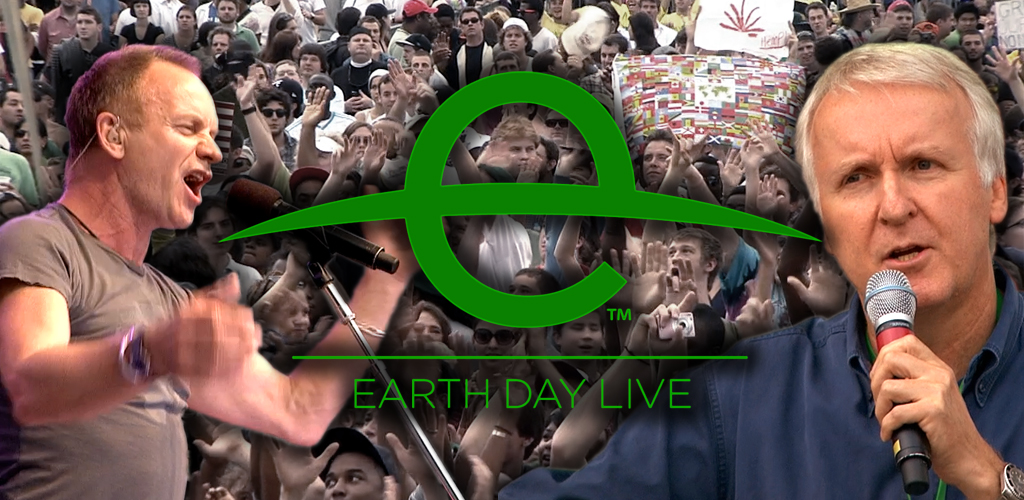 Earth Day Live
Marc Scarpa teamed up with the Earth Day Network to produce Earthday Live!, a seven-hour live online participatory broadcast that bridged the in-person attendance of 250,000 on the National Mall in Washington, DC, with the online world of several million in 18 countries. Three events were held from 2008 until 2010 for the 40th anniversary of Earthday. Overall, the stream included over 20 hours of real-time video programming featuring world renowned musical artists, illuminating speakers, backstage access and pre-taped content in 10 cities across America celebrating related Earth Day activities. Participants were able to watch live, sign up for the billion acts of green campaign, submit petitions to the senate, engage in green trivia and have a real-time dialogue with concert goers and artists on site via two 40 x 40 JumboTrons positioned as bookends on the stage itself. This visual display was further used to encourage all participants to submit photos of their personal Earthday experience which were then displayed and incorporated into the broadcast.
To create the stream, Scarpa worked with Arqiva, which provided satellite news-gathering trucks, transponder time, teleport services, and live encoding. Highwinds delivered the live stream to network users in 48 states and 17 countries outside the US.
The events featured musical artists Sting, The Roots, OAR, John Legend, Flaming Lips, Los Lobos, Grateful Dead's Bob Weir, Booker T. Jones, Mavis Staples, The Roots, Passion Pit, Patrick Stump and Q-Tip, and environmentalist supporters such as Chevy Chase, Edward Norton, Avatar director James Cameron, Jesse Jackson and author Margaret Atwood.
Client: Earth Day Network
Producer/Director: Marc Scarpa